IT Services & Consultancy
Real Estate, Travel and Tourism
We have over 13+ Years' experience as technology consultants in the UK Residential Real Estate sector for the likes of Foxtons and Douglas & Gordon. Our international experience with agencies in multiple countries and cities from New York, Russia, France, Dubai to Australia and South Africa means we have more than just the local knowledge.
We have extensive experience in integrating Estate Agency CRM, CMS, Websites & Email Systems along with the Product & Program Management, Technical, Marketing and Business know how to make it happen. This helps us to be the perfect fit for the 'Grey Space' that overlaps the area between Business, Marketing and Technology Providers.
Because we are technology and system agnostic, we are constantly exploring various emerging and disruptive technologies that can make agency life more efficient. This is across the Real Estate, Travel and Tourism sectors which are all heavily focused on Location, Location, Location.
---
TECHNOLOGY
"Technology is only part of the solution, it needs to be combined with best practices and passionate people to deliver the best results."
We are passionate about Emerging Technologies and how they can benefit businesses. From cloud solutions by global corporations to the start-ups delivering "disruptive solutions *". We focus on which of these technologies fit your business, people and culture best.
" * Disruptive Solutions" – Modern Solutions which are seen as challenging the norm, or thinking outside the box.
STRATEGY
Data can be one of the most valuable assets your company owns.
Are you leveraging your data in the most effective way to make Data Driven Decisions? Distributed data can be one of the biggest downfalls to not knowing what your customers need, or even who they are.
---
---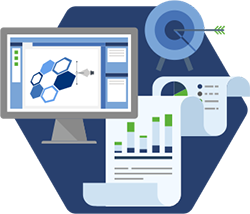 MARKETING
For effective on-line marketing there needs to be complete collaboration between paper and digital.
Digital needs to be involved at the core of all your marketing, not bolted on as an afterthought. By analysing the data and targeting specific markets with relevant, timely, and engaging content, you can deliver maximum return.
DIGITAL
Social is a two way channel for your digital marketing.
Social Media is only one of many channels that can be used to engage with your customers. It is important to remember that social communication is a two way street, you need to stop and listen not just talk.
---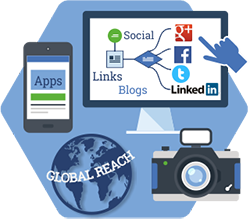 ---
RESULTS
Measure your changes, know your cost per acquisition.
Causation or correlation, was your campaign a success or was it a seasonal trend? Digital is all measurable. Make sure you are looking at the statistics and tracking down to a granular level, including demographic data. By continually monitoring and analyzing your campaigns you can always do better.
Research, Release, Learn & Repeat.
OPTIMISE INTERNAL SYSTEMS AND WORKFLOW
LEVERAGE YOUR DATA FOR MAXIMUM IMPACT
CREATE SYNERGY BETWEEN MARKETING AND DIGITAL
DISTRIBUTE YOUR CONTENT AND ENGAGE WITH CUSTOMERS
RESEARCH, RELEASE, LEARN & REPEAT
Practice doesn't make perfect if you are doing it wrongFrank Sonnenberg